Our family could not be happier. Truly awesome service from start to finish. The picture quality is better then cable. If you want to cut the cord do it and call Geary. He is great to work with.
Great customer service from start to finish from Geary and Robert. I would recommend this company to anyone interested in "cutting the cord". Picture quality and reception are very good, well worth the price. Steve **
Geary and his installer Robert are great folks with whom to do business. They communicate through every step of the process. Robert does an excellent job on the installation and He and Geary insure that you are completely satisfied with the work. The price is more than reasonable and they have a summer, and senior discount. You can't beat their deal. You can waste your time checking out others but save yourself the trouble.
Geary provided great communication and wonderful customer service. Expert installation. Robert would only install the antenna if ALL the channels came in perfectly. He diligently found the only spot on the roof that would work. Install was professionally done and everything working perfectly before he left. They offer a great warranty too. Well worth the money.
Geary runs a great business. Great communication. Honesty and a fair price. I've now been Comcast free for about a month and don't plan on looking back. His installer was very respectful and placed the antenna exactly where I wanted it so that it wasn't an eye sore. I'm now getting 90 free channels and actual have been watching more TV lately because everything is tied into my Apple TV. Absolutely recommended!
This company was a pleasure to deal with. Explained their services on the telephone and arranged an install date and time. All went better than expected. The installer was a real professional, did a great job in a very short time. Checked and set all my TV's and made certain of good reception. If you're considering "cutting the cable" this is the way to do it and Mr. Free HDTV Man is the company to call. You'll be glad you did.
Mr Free HDTV Man – in 2019 we earned three prestigious awards.
(1) 2019 BBB "Accredited Business Award"
(2) 2018 Angie's List – Honor Roll and
(3) 2019 Best of Lisle Awards for Antenna Service.
Thank you to our customers who continue to share our company's story with all their friends.>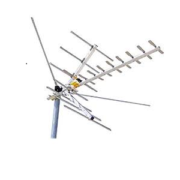 What you get with our antenna packages
Click the image above to check out our antennas. All our packages include a durable "State of the Art" Digital VHF/UHF – HDTV Antenna.  Check out our new Sky Blue antennas with a 5 year warranty.  We do not use gimmicky plastic or flat panel antennas.

Click image above to learn how to get Free HDTV. Its simple to get "Free" Digital HDTV? Our high definition TV antenna installation package includes everything you need. Just SlingTV or any streaming device and your viewing experience is unlimited.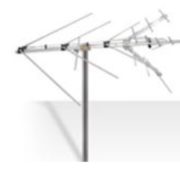 Click image above to see our antennas. We only use durable outdoor HD digital antenna from Sky Blue Antennas that can handle the severe Chicago area winters.

Click Image above to see what channels are available. Just add your zip code for your precise channel lineup. Its that simple.