Antenna Installation – give us a call to discuss our new 5 year warranty antennas
We only carry durable "State of the Art" Digital VHF/UHF – HD Antennas. We use compact low profile antennas from Channel Master, Winegard, Sky Blue and others.  We do not use window flatware, plastic or flat panel antennas that do not withstand the harsh Chicago winters.
Plus no gimmicky consulting or estimate fees. In fact we provide a "Free Signal Analysis" on all inquiries.
---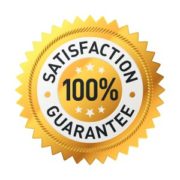 If you are not 100% satisfied with the picture quality we will remove the equipment and charge you nothing.
​Whats included in your antenna installation?
Antenna Installation – Digital VHF/UHF – HD antenna

Testing and switching out all defective splitters

Testing and replacing all defective coax cable

Test toning and isolating internet line 

Connecting TV outlets in entire home 

Grounding antenna to existing ground

Set up and programming of all your TV's

Free SlingTV sign up and installation

Insured and bonded professional installation

One time charge – no subscription fees and box charges

100% Satisfaction Guarantee / 1 year warranty 
Note: Since over 50% of our installations are satellite conversions and existing antenna users who already have an antenna mounts we do not include antenna mounts as part of our package. The average antenna mount installed is $45.00 installed.
Whats not included?
• Attic/garage installations may incur an additional charge as we usually upgrade the antenna
• Antenna Mounts
• DVR recorders and streaming devices are available at an extra charge.
• Drilling access holes and pulling wire for additional outlets
Great Prices that can't be beat. That's why we are the highest rated installer in the Chicago area. Just check us out on Angies list or the Better Business Bureau.
Call us today: 630-204-9797
Ask us a question. We reply to all inquiries within 24 hours.